#{title}#{text}
#{title}#{text}
#{title}#{text}
#{title}#{text}
#{title}#{text}
How Home Delivery Works
Looking for pick-up location info instead? Click here.
1. Sign up for delivery
The first page will let you know if your address is in our delivery areas, before collecting personal information.
If your home isn't within our existing delivery areas, feel free to email us (please note we only deliver within the Cowichan Valley, not to Victoria or Nanaimo).

Our order minimum is $10, and there's a $4.50 delivery fee for each order.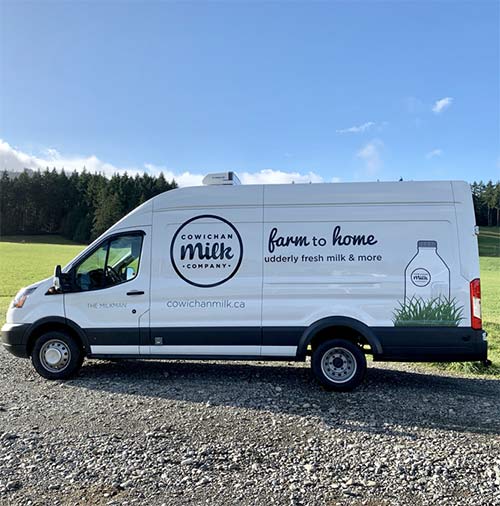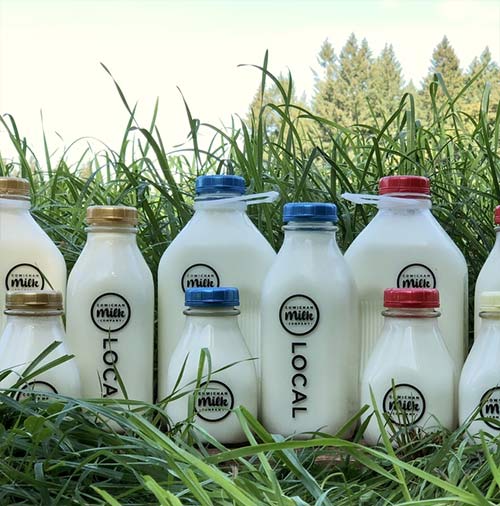 2. Customize your order
Choose from a variety of local food products, all from Vancouver Island and the Gulf Islands.

You can place orders as needed, or you have the option of creating a recurring order that we'll bring to your home regularly.

Recurring orders are easy to adjust, pause, or add one-time items to, and are created per-item (i.e. you could schedule milk, bread, and produce to arrive weekly, coffee beans and frozen lasagna every-other-week, and peanut butter and hot sauce monthly).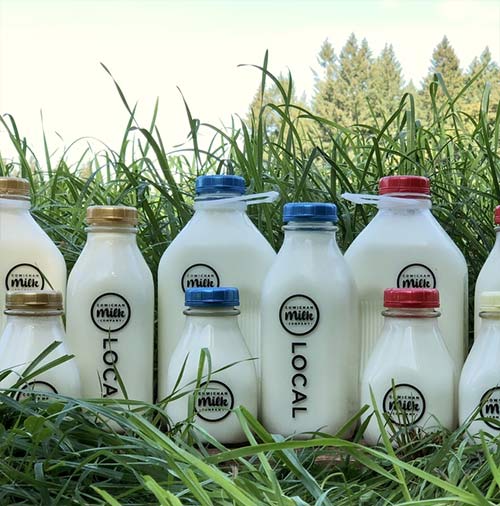 3. Put out your cooler
On your delivery day, set out a hard-sided cooler with ice packs at your front door by 7am. We'll come by and fill it up during the day - no need to be home!

If you choose to select text message notifications while signing up, we will text you as soon as your order has been delivered.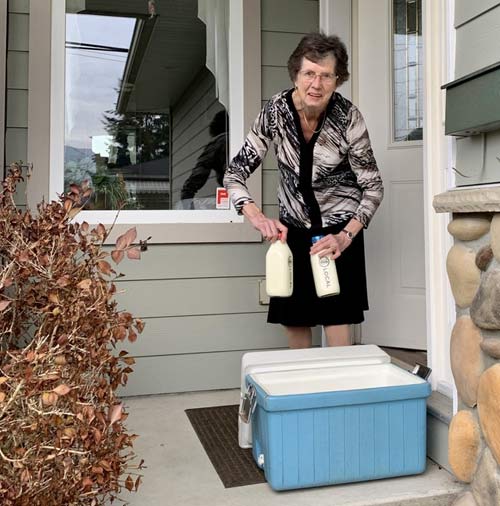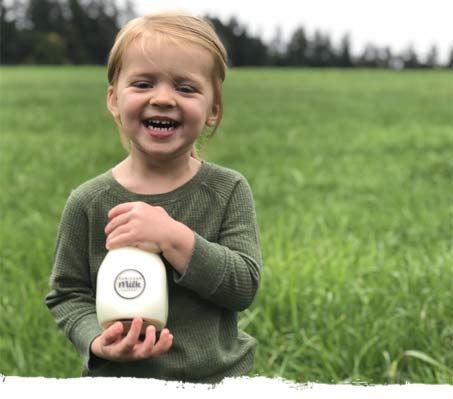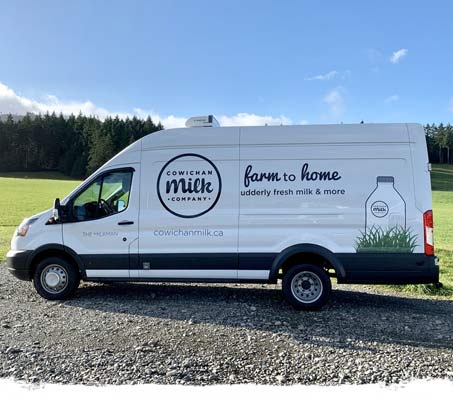 Our farmstand stocks our milk and cream, but we also offer over 400 foods from Vancouver Island farmers, bakers, and makers through our home delivery service.
TRY HOME DELIVERY