#{title}#{text}
#{title}#{text}
#{title}#{text}
#{title}#{text}
#{title}#{text}
OUR FARMSTAND
Farmstand Hours:
Monday - Friday: 7am - 7pm
Saturdays: 9am - 4pm
Sundays: Closed

Holiday Hours:
Christmas Eve: 9am-4pm
Christmas Day: Closed
New Year's Eve: 9am-4pm
New Year's Day: Closed

Our on-site farmstand is open during the week so you can stop by and stock up on all of our milk products! Please bring cash - unfortunately we are unable to provide change.
We're excited to meet you and introduce you to the cows but we are not available for drop-in visits. We will be hosting Farm Days over the next few months, so keep an eye out on social media and for signs in the farmstand for details!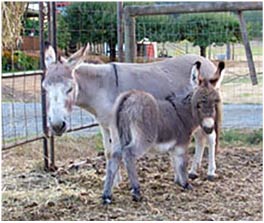 Sadie and Molly (our miniature donkeys) are right beside the farmstand in the summer and would love to say hi - but please don't feed them or go in their field!